Integrated Education for Disabled (IED):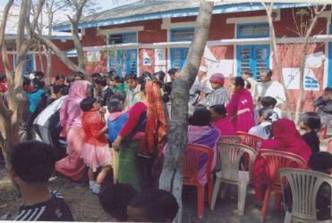 1. Medical Assessment Camp has been completed in all 9 districts.

<![if !mso]><![endif]>

2. Identification of Children with Special Needs (CWSN) has been completed in all 9 districts and so far 7411 children have been identified for the year 2006.

3. 60 – Primary/upper primary teachers have been given 3 – month Foundation Course of R.C.I. Another 20 teachers for the said training programme are underway.

4. A 2-Day orientation programme has been organized for general school teachers at District level in order to orient teachers for effective dealing with disabled children.

5. We have conducted district level one-day workshop in all 9 districts for Awareness and Sensitization campaign of IED to BRP/CRP/VEC/ Teachers.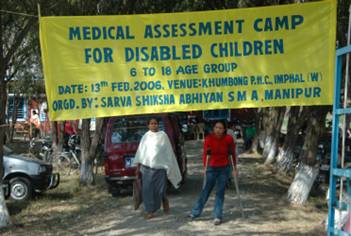 6. Aids and Appliances have been distributed to 551 children with special needs of 5 hill districts. Further, distribution of aids and appliances to 498 identified Children With Special Needs (CWSN) four valley districts is underway.
7. "World Disabled Day" on the 3rd December of every year at the State level is observed.